Pictures with Santa, Saturday Dec 10th from 3-5pm.
$10 donation to support our rescue organizations.
Come enjoy goodies for all, holiday cheer, raffles
and of course, pictures with the man himself, SANTA!
Toy Drive to support the Children's Development Academy 2022!

Every year we participate in bringing toys for children in our neighborhood.
By donating we give these kids a chance at a great Christmas morning!
Every child deserves to feel the holiday spirit.
Deadline is December 10th. Please come by and show your support.
Click here to see their holiday wish list
Shamrockin for a Cure 2019!
Every year we celebrate HOPE and the cure for Cystic Fibrosis with this amazing organization. They have touched our hearts so deeply and give us the strength to endure whatever comes our way with their bravery and perseverance. It is an honor to be part of such a brilliant organization. Thank to all the clients and friends that came out to support them. We will one day find a cure!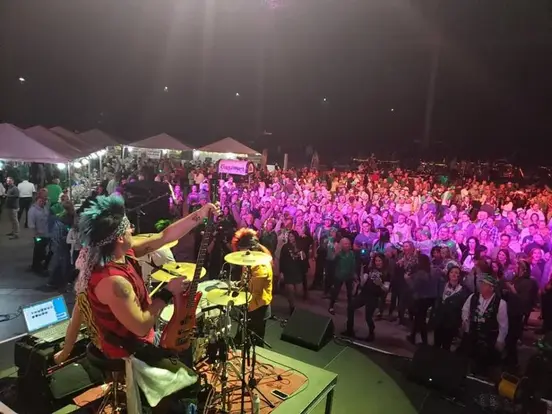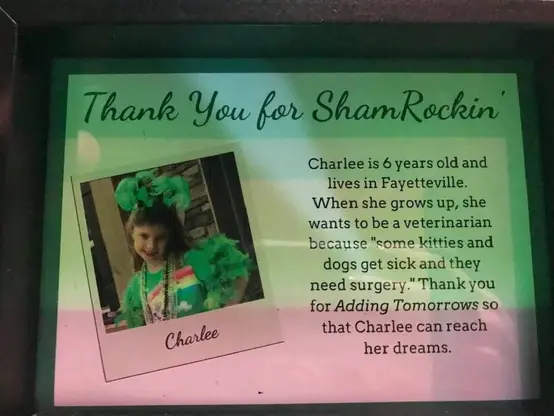 Our Pictures with Santa on Dec 8th, 2018 was also a great turn out. Even with weather being less than favorable, our clients, Angels Among Us and staff were here with their holiday cheer, ready to host a wondering holiday celebration! So grateful for our CAC family!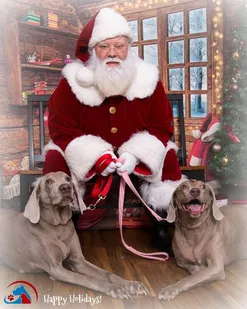 Chattahoochee Animal Clinic is cordially inviting you to our Open House Fall Festival & Adoption Day on November 18th from 2-4p! We are proud to open our doors to the community for doctors Q & A, meet the staff, take tours of our facility, pet health topics, kids activities, prizes and fun for all. We are inviting our friends and neighbors at Lucky's Burgers and Brew Roswell to join us and cater our event and The Downtown Pooch will bring some goodies for our fur friends too!
In addition, we are also honored to have Angels Among Us Pet Rescue join us to celebrate the Adoption Day portion of our celebration! Come meet the fur kids that need a forever home and adopt today!
There will be prizes and giveaways, delicious food, plus fun and goodies for all!
Bring a friend! The more the merrier!
Hey everyone! Save the date, Thursday September 7th, Lucky's Burgers and Brew Roswell, our friends and neighbor is having a fund raiser; 50% of all proceeds going to Houston's SPCA. We are also, taking donations to contribute in any way we can.
We are so proud to be part of this amazing community of people here the North Fulton area.
Texas needs our help! Lets do our part!
What an amazing time we all had at this event! There is nothing better than having neighbors as friends! The Roswell community came out in full force to support local businesses and rescue. Plus the cutest puppy contest, which was very difficult to choose from, was amazing!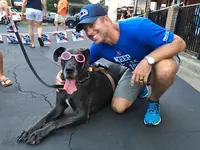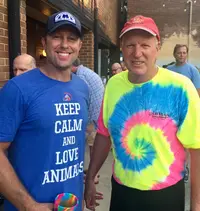 Chattahoochee Animal Clinic is committed to giving back to the community in any way we can. We have given over $90k in 2016 to help homeless pets. Not including sponsoring several wonderful organizations.
Every little bit helps. Feel free to click on any of the logos below and donate.
We are proud to sponsor the "For the Love of Paws Gala", to support Angel Among Us Pet Rescue who do an amazing job at rescuing the forgotten, the left behind, the injured and temporarily unwanted pets. We respect all your efforts and are honored to work so closely with you to provide the medical, physical and emotional support these furkids need. Thank you for entrusting us with the responsibility of providing the best in veterinary care.
We are so grateful for the Cottage School. They do amazing things everyday and invited us to speak to the future veterinarians and veterinary technicians. We enjoyed the kids and all their curiosity and great questions. We hope to be invited again soon. Giving to the community is one of the things that make our careers so fulfilling. 10/2016
We celebrated Lucky's 5th Anniversary in Roswell this past Saturday, August 22nd. It was such a wonderful time! Great people, great organization and great community. We are so grateful for Angels Among Us Pet Rescue allowing us to team up with them to make a huge impact on the abandoned and needy pets of Georgia. We are truly blessed.



Atlanta News, Weather, Traffic, and Sports | FOX 5 Atlanta News, Weather, Traffic, and Sports | FOX 5